About-Afghanistan Culture
Everything you need to know about Afghanistan culture: the cities and people, the religion, food, art, etiquette, clothing, and fun. I've also pulled to together lots of information to help you plan the perfect adventure vacation (or contract job)!
All about Afghanistan CUlture

This site is being compiled by a real person, who has enjoyed a "normal" life in Kabul for almost a decade with my husband and children.
I've written down everything I've learned through the decade of living in the capital city.
Since the country and people are so diverse, I've enlisted friends (experts) who live in other provinces of the country to give their unique perspectives on Afghan culture.
Here are some of their pictures!
You can benefit from people who are passionate about all things Afghan.

Get the insider's perspective
on living successfully (and safely!)
You will see the people and country you hear about on the media has a whole 'nother side to it which is beautiful and fun!

Learn about Afghan people, the great food, the friendly Afghan culture.

Read how to plan a safe travel adventure if you're into extreme adventures

Learn how to handle visas and entry permits.

Find a cheap flight, low cost hotels, and even a job if you decide to stay.

Learn the best tips for not only surviving your first few days, but also learning how to live in an exciting place!

Read up on Islam and how not to make any offensive mistakes.
If you've never been to Central Asia before, start by reading an insider view of the city you are planning on visiting or living.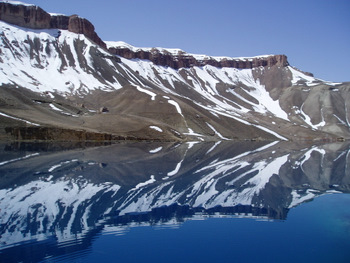 Your Afghanistan Culture Adventure Planning Guide...
I've created the Planning Guide to show you how to be prepared for your own trip.
Afghanistan is more inspiring than you ever imagined!
All you need is enough information, and a reasonable measure of common sense. I like to think that I can offer you plenty of both, so let's get started.
Don't miss downloading my FREE Travel Guide to help you prepare for your Adventure.
Do you have questions about culture
not listed here?
I'll include your question and my response for others to read.

If you like this website and guide about Afghan culture, help others to find out about it. Let others know about this site by bookmarking it at your favorite social bookmarking engine.
I hope this beautiful country will come alive in your imagination, and when you visit I hope you will love it and Afghan culture as much as I do!

Find out more about me - and the community providing information about Afghanistan.
The Afghanistan Blog keeps you up-to-date with all additions and changes to the About-Afghanistan.com Web site. Subscribe here.
Fun in Afghanistan? War sometimes brings out humor as a coping mechanism. Here are some things we expatriates find funny in Afghanistan
Obtain the very best information on Afghanistan and Afghanistan culture. Receive the Afghanistan Travel Planning Guide for free!
A comprehensive book list of Afghanistan books and the "must reads" on Afghanistan and Afghan culture.
You'll be surprised by what types of Afghanistan art is available! Read a concise summary of what is happening in the Kabul art scene.
Learn more about Afghan women artists painting at the Center for Contemporary Arts Afghanistan.
Learn more about the Afghanistan National Archives, and about ancient Afghan calligraphy and ancient miniatures and art.
The official description of the Afghanistan National Archives Building of Afghanistan.
The only comprehensive list of Afghanistan National Archives Collections presently held at the National Archives of Afghanistan.
A brief description of Afghanistan National Art Gallery
Enjoy one mom's look at the Afghanistan National Museum with her children.
Brian Carderelli was one of the 10 NGO workers massacred in Badakhshan in 2010. Check out the videos and artistic photography he left behind.
Afghanistan Women
Watch a stunning video of Buzkashi - the Afghan national sport most of us will never have to see in person.
There are very few communication articles written aobut cross cultural communication in Afghanistan. Here is one on indirect communication specifically in the Afghan setting.
The most practical tips for learning how to navigate Afghanistan culture.
The insider's description of the Afghanistan flag. Who drew the art in the middle, and what does it represent?
Everything you want to know about Afghanistan food - cooking, pictures, history, and more!
A brief summary of Afghanistan history.
An American mom who has lived in Kabul for almost 10 years giving you the best Afghanistan information...all the facts you need to know to get to and around Afghanistan.
Need a short, easy-to-understand summary of the main Afghanistan religion? Understand the three main parts of Islam within Afghanistan.
Get the best insider information and photos on more than cities in Afghanistan, but also villages and other lesser known areas within the country.
Many different ethnic groups comprise Afghanistan. Afghanistan peoples are surprisingly diverse.
Unique Afghanistan photos of people, children, and soldiers in Afghanistan you won't find anywhere else!
Need am Afghanistan map? Here you will find the most helpful FREE maps.
First hand information on the Wakhan Corridor by people making trips in summer, 2009. The most remote district in Afghanistan...until now.
Learn the basics of Afghanistan geography and what the terrain is like.
Great Afghanistan travel stories about Afghan people, culture and the country, contributed by friends from around the world who have lived in Afghanistan.
Living in Afghanistan is not for the faint hearted. Learn from those who've
Check out the top rated SAFE places you must see if you get to go to Afghanistan.
Security in Afghanistan - tips from an American dad who has lived with his family in Afghanistan for almost ten years. Learn how to live safely and joyfully among the people.
Post Traumatic stress syndrome is a common experience for people leaving Afghanistan. Find out what it is and how to deal with it.
Testimonials about Afghanistan and my website, www.about-afghanistan.com.
Donate to help Afghan culture and peace in Afghanistan.
Interested in online business optimization? Learn the least expensive way to have an optimized business while becoming a work at home dad or mom!
Contact me directly if you want more information regarding any of the stories on this website. If you have facts about Afghanistan not included here, please let us know!
Would you like to share your knowledge about afghanistan culture? Great, find out how you can submit your story or tip here.