"Must Visit" cities in Afghanistan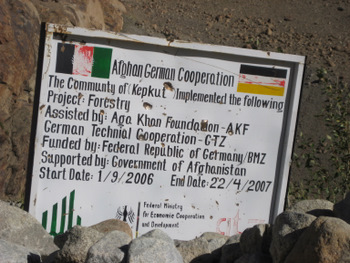 The seven largest cities in Afghanistan are Kabul, Herat, Kandahar, Mazar, Jalalabad, Kunduz, and Pol-e-Khmori. Each place has its own unique charm.
Unfortunately many urban areas continue to fill with refugees fleeing the war-torn areas. Pollution, traffic congestion, and crowding is an increasing problem.
It is not recommended to visit Kandahar, Jalalabad, and Gazni right now.
Lesser known but slower-paced cities and villages include Aqcha, Zaranj, Lal, Faisabad, and Maimana.
Check back frequently as we will be uploading specific information and pictures about each place listed.
---
---


Return from Cities in Afghanistan to Home