Living in Afghanistan
Learn how to live joyfully in Afghanistan!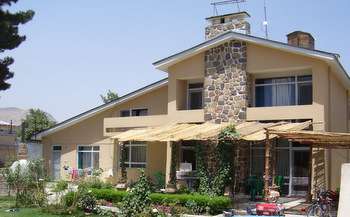 Living in Afghanistan is not for the faint-of-heart. We have realized that many of us who have lived in Afghanistan for years have a wealth of information on how to live well among Afghans.
This section is designed to try to describe all of the things we have learned to do to make our lives easier, fun for the children, while at the same time living "in community" and helping Afghans to improve their own lives through employment and furthering their eduction.
You will find that some foreigners choose to live very simply, more Afghan-style, and others have a mix of Afghan and western living in their homes. Do whatever works for you and helps you rest at home so you can live long-term in Afghanistan!
If there is a topic not listed here related to living in Afghanistan, or you have a question about something, just contact us and we'll add your question - and our answer - to this section.
Here are the pages on living in Afghanistan we will be writing and re-organizing in the next month:
Making Your House and Yard Fun and Beautiful
Managing your House
Food - How To's and Cooking
Clothes and Fashion in Afghanistan
Shopping in Kabul
Miscellaneous Tips to Living Well in Afghanistan
Managing Your Security in Afghanistan
It is possible to live joyfully in Afghanistan. If you have a question not answered here, please contact us and we'll be happy to answer any question!
---
Planning to come to Afghanistan? Get your FREE guide to Afghanistan. Everything a mom wants you to know.


Newly arrived in Afghanistan? Read our online information and travel guide to Afghanistan here.


Return from Living in Afghanistan to Home