Do You Have Interesting
Afghanistan Travel Stories?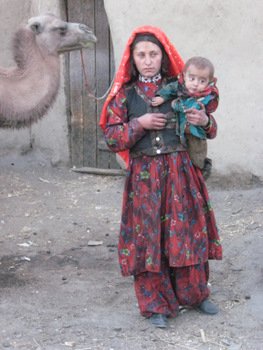 ...We'd Love To Hear It!
Share your Afghanistan travel stories and culture tips or stories...
What really says, "You're in Central Asia!"?
Share photos that capture your top "Magic Moments"?
Gone Camping?
Share the craziest wedding you've been to!
Scariest moment you've survived?
Shopping - what are your favorite bazaars?
What's your favorite local dish?
Or if you have a general story about your travels that does not fit into any of the above, use this page to share it with others who are interested in Afghan culture, too.
Just scroll to the bottom to the form. I will convert it into a web page link here...
Have A Great Story To Tell
About Afghanistan?
Do you have a cool story to tell about your experience in Afghanistan?
Share it!
Your Afghan Travel Stories/Tips/Favorites
Overland Travels in Wild Places - Peshawar to Kabul

Phil's wacky travel experience trying to travel "in" to Kabul...
Visit the Minaret of Jam with Dudley
A fascinating story of one man's repeated attempts over a 30-year period to visit the most inaccessible World Heritage sites of the world...in Afghanistan.
Phil's Toothache
This will make you cringe -- read why you just don't want to have teeth problems here...
Why a TCK misses her Afghan home
Karen, a third-culture-kid(TCK), now an adult, explains why she misses "home."
Culture tips learned from working with women
One woman's experiences helped her learn small customs which help her blend in.
Setara's forced marriage
A common experience for many.
Pashtun Swara
The story of Maryam, an Afghan girl forced to marry to pay for her father's crime.
Hiking in the Wakhan when you're 60?
John and Lisa's crazy trip hiking the Wakhan Corridor as tourists last Fall.
An NGO Story
One NGO story of success doing development work in Afghanistan.
Touching Lives: a Story of an Afghanistan Girl
A story of how several International NGO's made a difference in one girl's life.
Bagram, Afghanistan Picnic
A story of several families picnicking near the Oxyx River.
An Afghan Police Story
A story of one Afghan family's most recent tragedy.


Return from Afghanistan Travel Stories to Home